6 Advantages of Having a Privacy Fence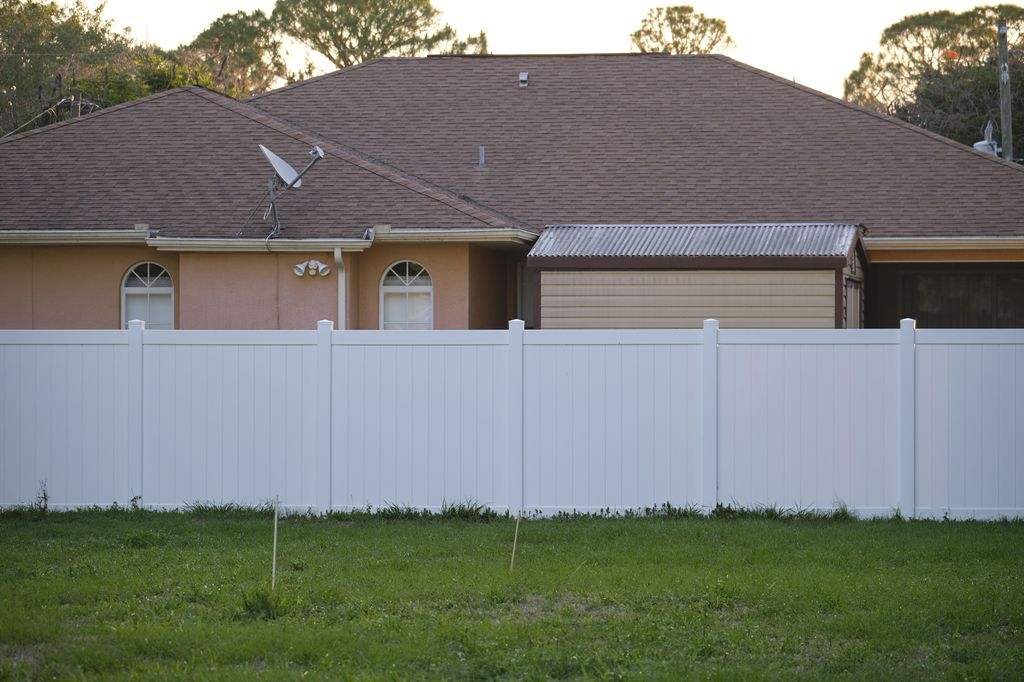 Are you torn between whether or not to install a privacy fence? There are plenty of advantages and styles to having this type of fence. In this article, we will take a look at the positive advantages of having a privacy fence of any type in your yard. 
What are the Advantages of Having a Privacy Fence?
1. Clear Property Boundaries
Property lines can get a little confusing when there are no clear markers. Having a fence installed gives clear boundaries of where neighbors can mow, build, and plant. It's smart to inform your neighbor before installing a fence, that way they do not hit you with any surprises after the project is complete. We also recommend hiring a surveyor to come out and mark the exact property boundaries. This will help in a situation where a neighbor may be unhappy about the fence. 
2. Privacy Fences Bring Extra Safety to Your Yard
There's nothing more important than the safety of your kids and animals. With a privacy fence having little to no gaps, it allows both pets and children to roam freely, while also keeping unwanted animals or strangers out. Now you can enable your kids to enjoy the backyard without having to worry as much. 
3. Extra Security is an Advantage of Having a Privacy Fence
Having a backyard space where someone can see your belongings increases the chance of someone becoming interested in taking them. It's almost as if these items are on display. With a privacy fence, your items are not in clear sight to people passing by. It would also take a lot more effort for a thief to monitor your activity – discouraging them from entering your property. 
4. Protection From the Elements
A privacy fence acts as a barrier and protects your backyard, flower beds, and garden from high winds. Also, depending on where the sun is and if your house faces it, a privacy fence can provide shade. During the cold winter months, your backyard space will be warmer with cold gusts being blocked out. 
5. Total Privacy 
When you go out to spend time in your backyard you want to be able to spend that time without feeling like everyone is in your business. We've all had that neighbor who is a bit too nosey and is always looking. Or if your backyard faces a high-traffic area for cars or walkers, you also know the feeling of being watched. Having a privacy fence takes away the public feel of your yard and gives you a sense of peace and relaxation. 
Not only does it block people from seeing in, but it also blocks unwanted views from your backyard. Now you don't have to look at your neighbor's junk pile or at the neighbor who often forgets to cut their grass. 
6. Enhances Curb Appeal 
Adding privacy fencing to your home adds to its aesthetic and draws eyes. Whether it's a wood privacy fence or vinyl privacy fence, your backyard will look and feel like an outdoor living area. Not only does it look better for you, but it is more appealing to home buyers if you ever put your home on the market. Studies show that installing a privacy fence has a good return on investment (ROI). 
Let Builder's Discount Be Your Go-To for All of Your Fencing Needs
Now that you know the advantages of having a privacy fence, Builder's Discount Center is here for you. With many convenient locations in North Carolina and Virginia, we are the perfect DIY-ers home improvement store. We even offer a convenient drive-in style service. Simply pull your truck into our warehouse and we will load your supplies for you–saving you time from loading and unloading products into carts.