Easy, Fast, and Affordable! 
DIY Steel Bolt-Up Buildings go up quickly and only require a few tools. Engineered for easy assembly without welding, you can choose the perfect size, place your order, and get a complete package from Builder's Discount Center. Each packages comes with easy-to-follow instructions!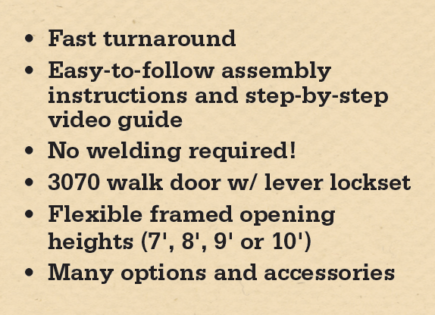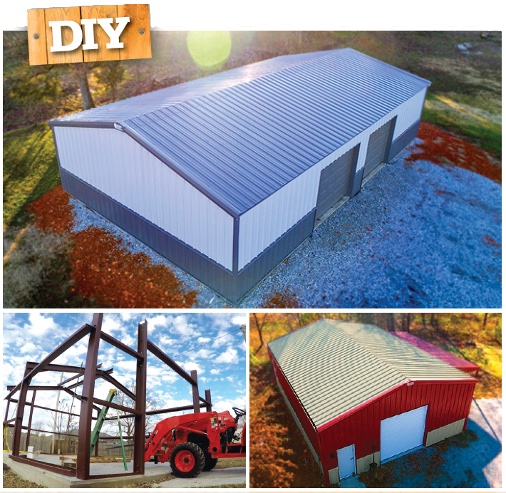 Custom Size Needed?
The Steel Bolt-Up Buildings are available in four sizes with two different wall heights. If you need a different size, we're happy to provide a complete metal building package specific to your needs. 
Quote form:
Click here to complete the quote form for a custom Metal Building Package. Once complete, send this form to your nearest location. 
Step by Step Installation Video: 
Click here for the step by step installation video to see how fast and easy these buildings come together.