Please note that our packages come with all the material and hardware needed to build your storage building.
Often the challenge for DIY's is creating the materials list needed for the project.
From the floor to the roof, our packages include everything you'll need to build your new storage building.
Our storage building packages include a complete materials list and blueprints for variety of sizes and options. Vinyl or wood siding? A-frame or barn style? Shingles or metal roofing? You pick the style and we'll handle the rest.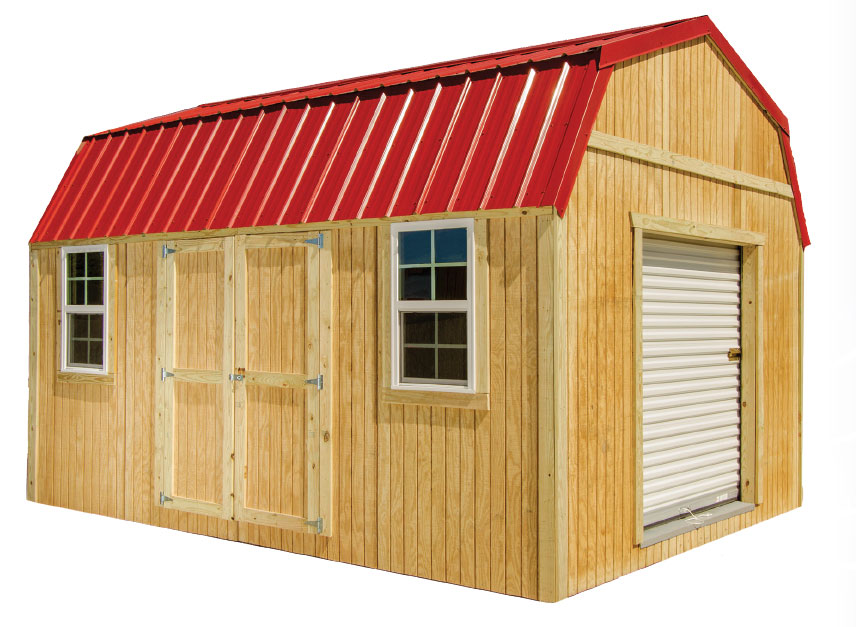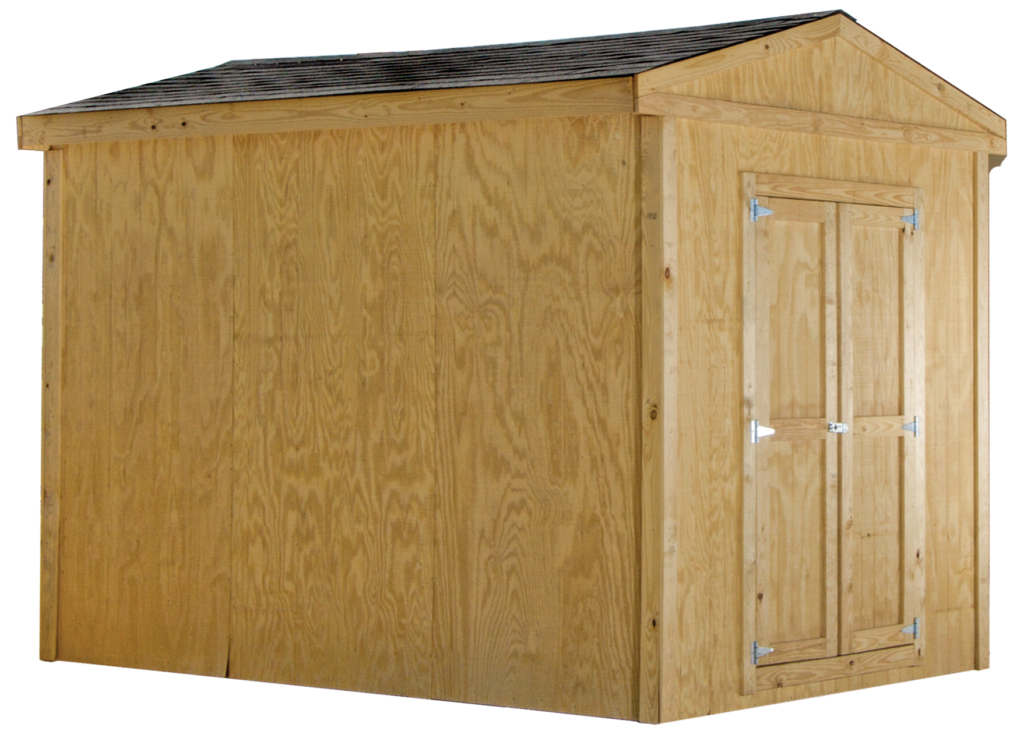 Shingle roof
8′ walls
16″ on-center studs
2″x6″ treated floor joist
3/4″ floor

Shingle roof
5/12 roof pitch
Overhang on all 4 sides
8′ walls
16″ on-center studs
2″x6″ fascia boards
2″x6″ treated floor joist
3/4″ floor
5/8″ T-111 Pine Siding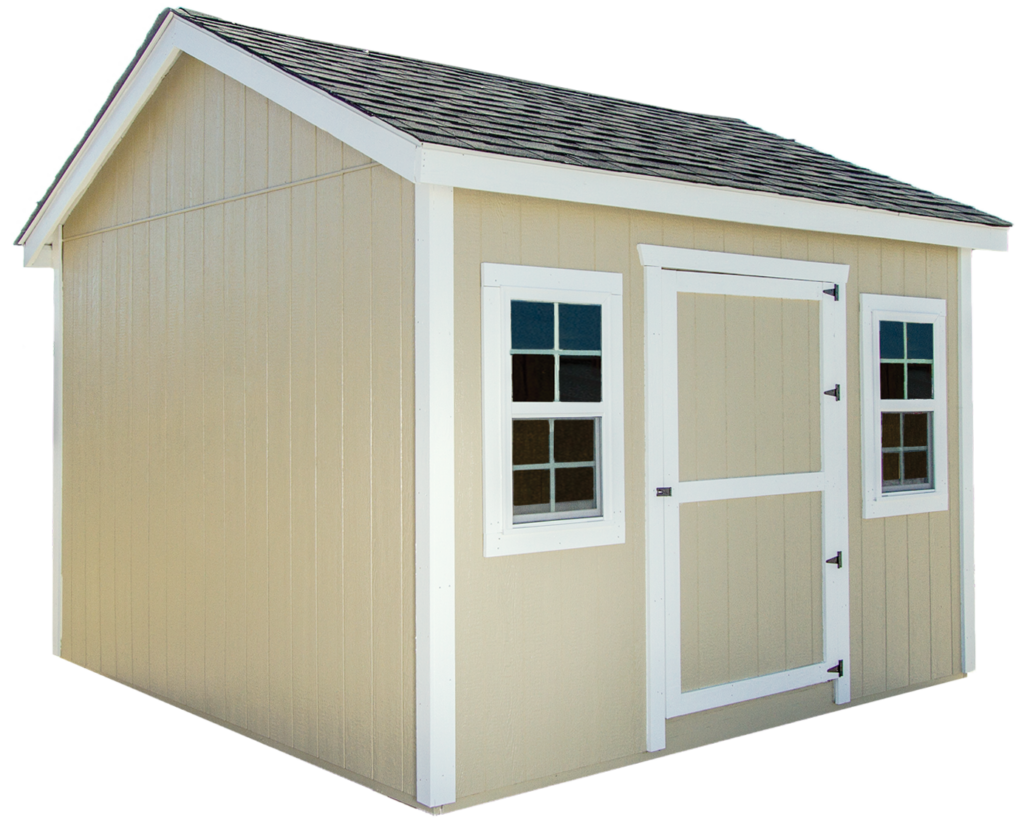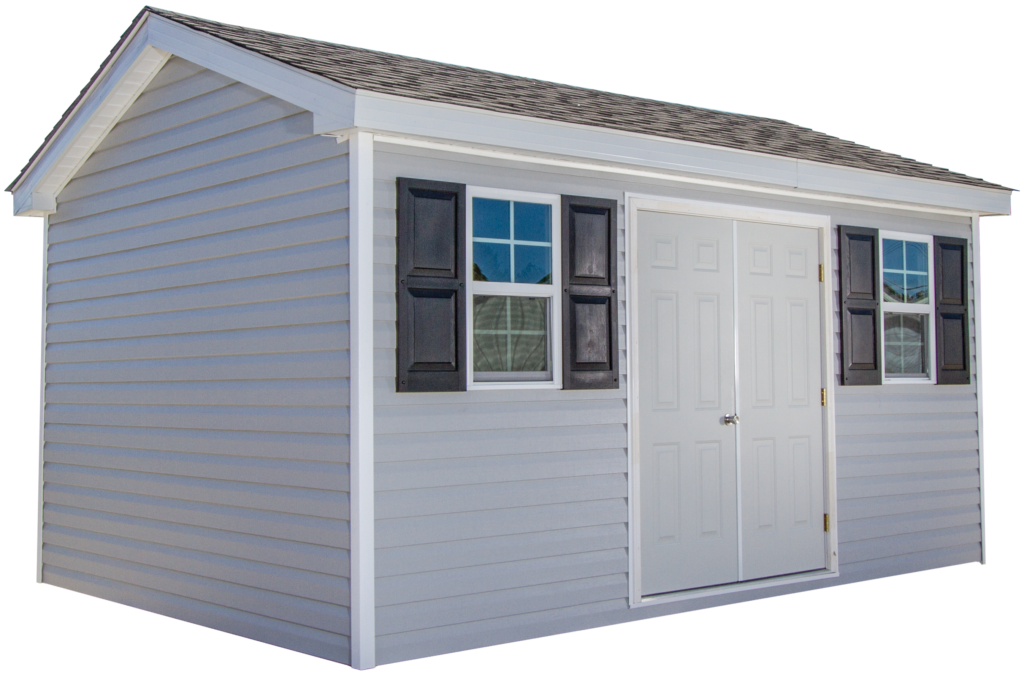 Shingle roof
5/12 roof pitch
Overhang on all 4 sides
8′ walls
16″ on-center studs
2″x6″ treated floor joist
3/4″ floor

Metal roof
6′ walls
2″x6″ treated floor joist
3/4″ floor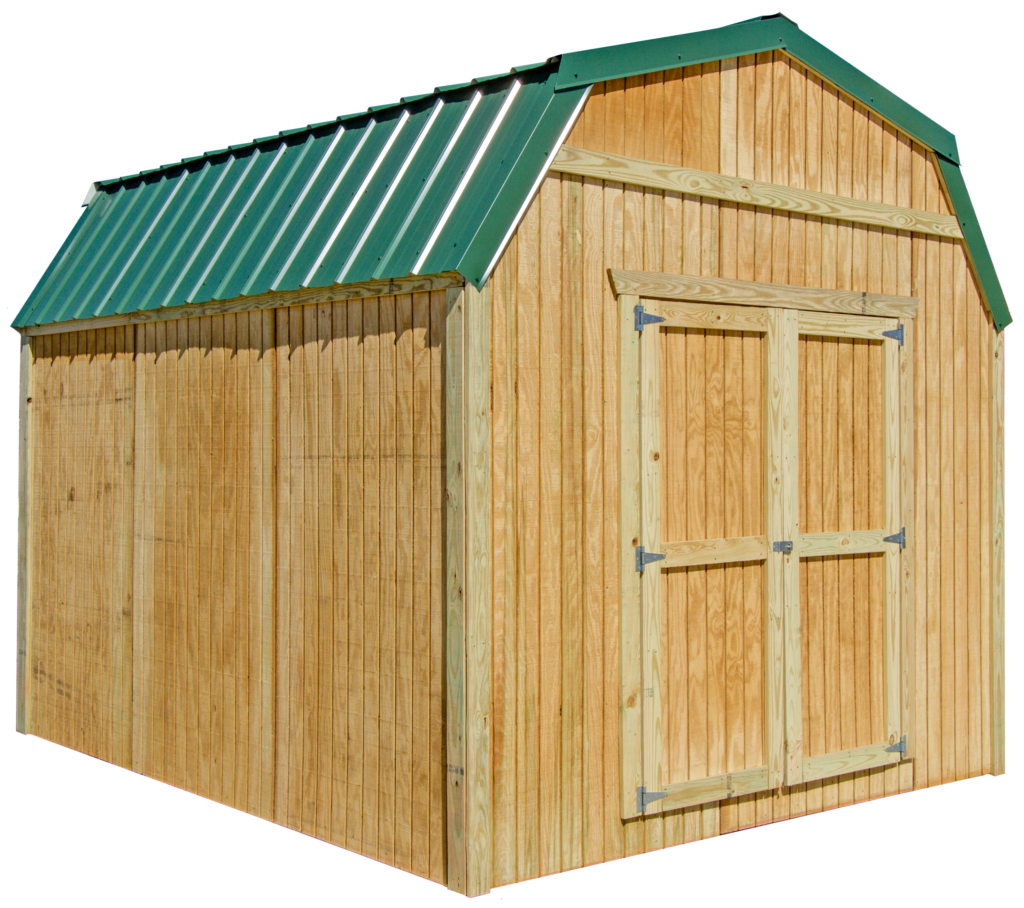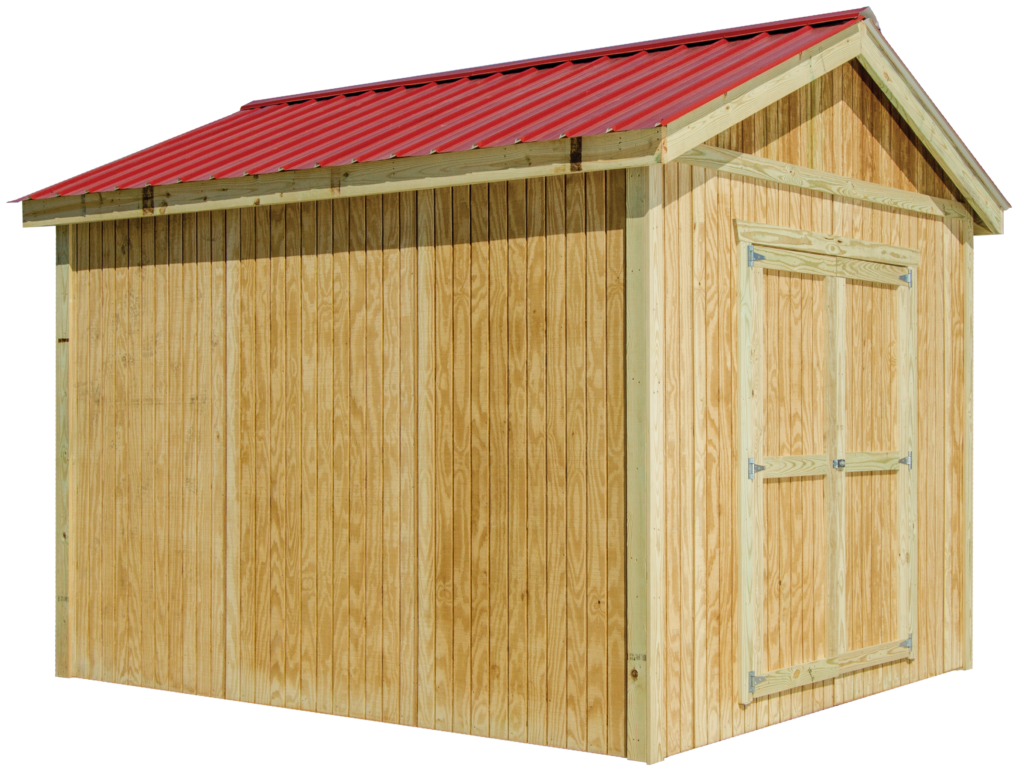 Metal roof
5/12 roof pitch
Overhang on all 4 sides
8′ walls
16″ on-center studs
2″x6″ fascia boards
2″x6″ treated floor joist
3/4″ floor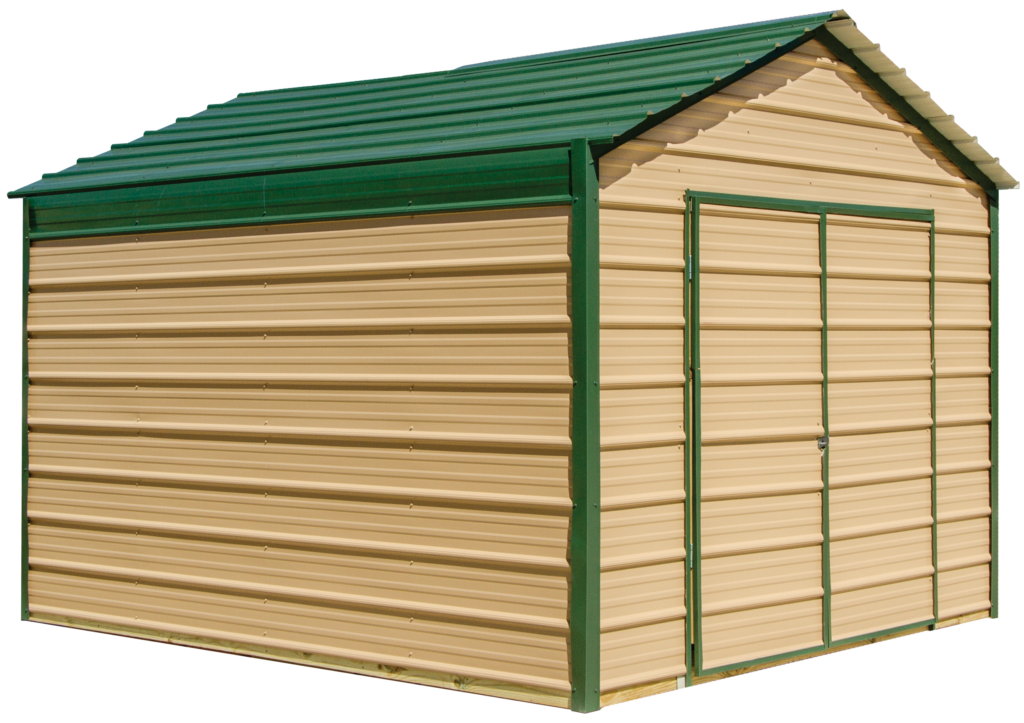 Metal wall and roof
5/12 roof pitch
Wood framing
6′ walls
2″x6″ treated floor joist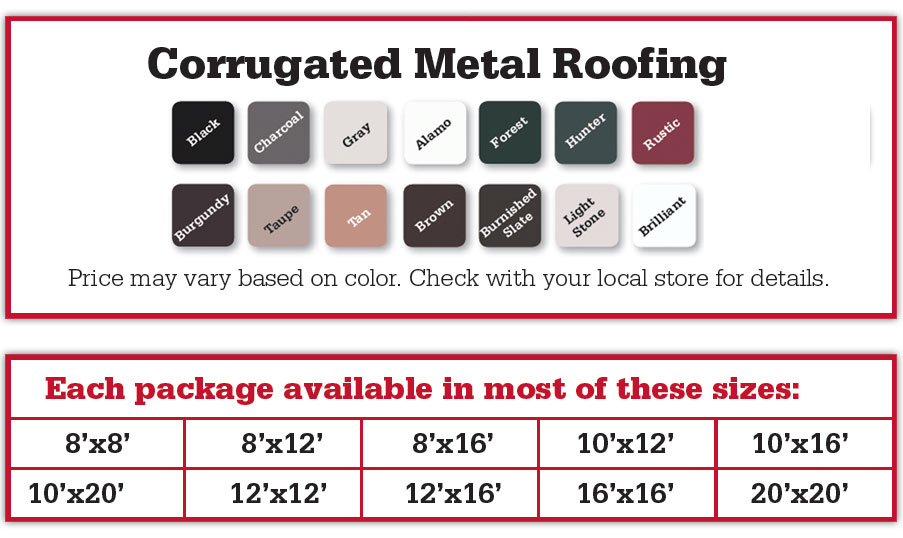 Treated Floor
Windows
Shutters
Roll-up Door
3/0 Metal Door
5/0 Outswing Door
Skids
Color Vinyle
Loft
Shelves