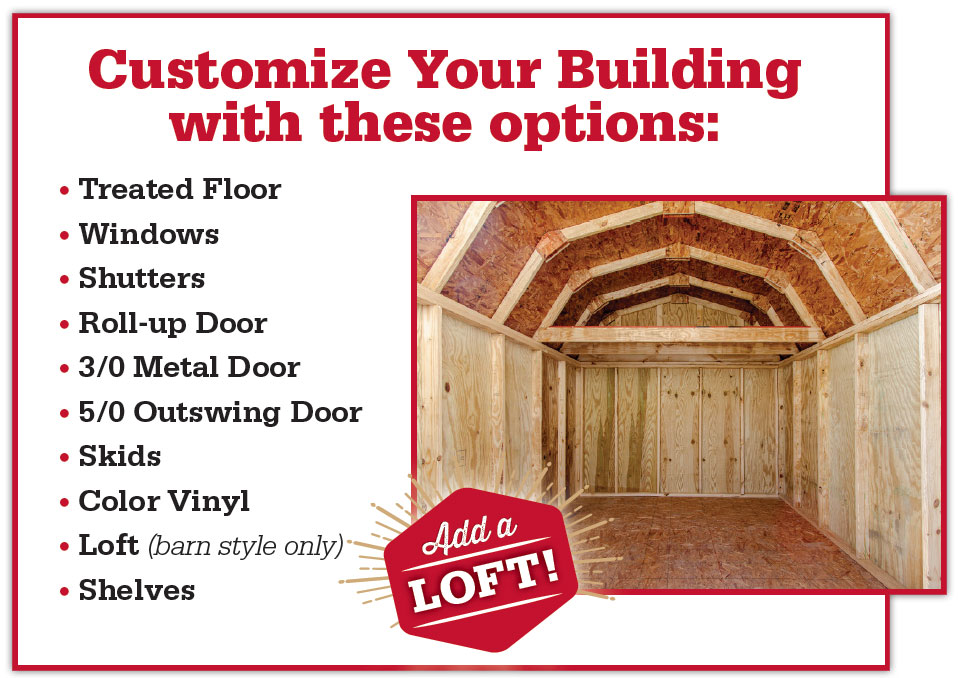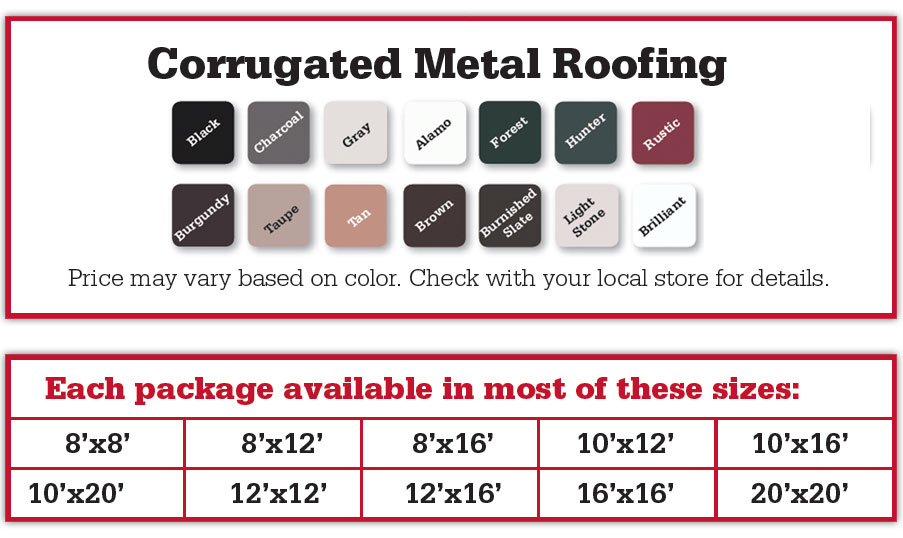 Often the challenge for DIY's is creating the materials list needed for the project.
From the floor to the roof, our packages include everything you'll need to build your new storage building.
Our storage building packages include a complete materials list and blueprints for variety of sizes and options. Vinyl or wood siding? A-frame or barn style? Shingles or metal roofing? You pick the style and we'll handle the rest.