How to Stain a Deck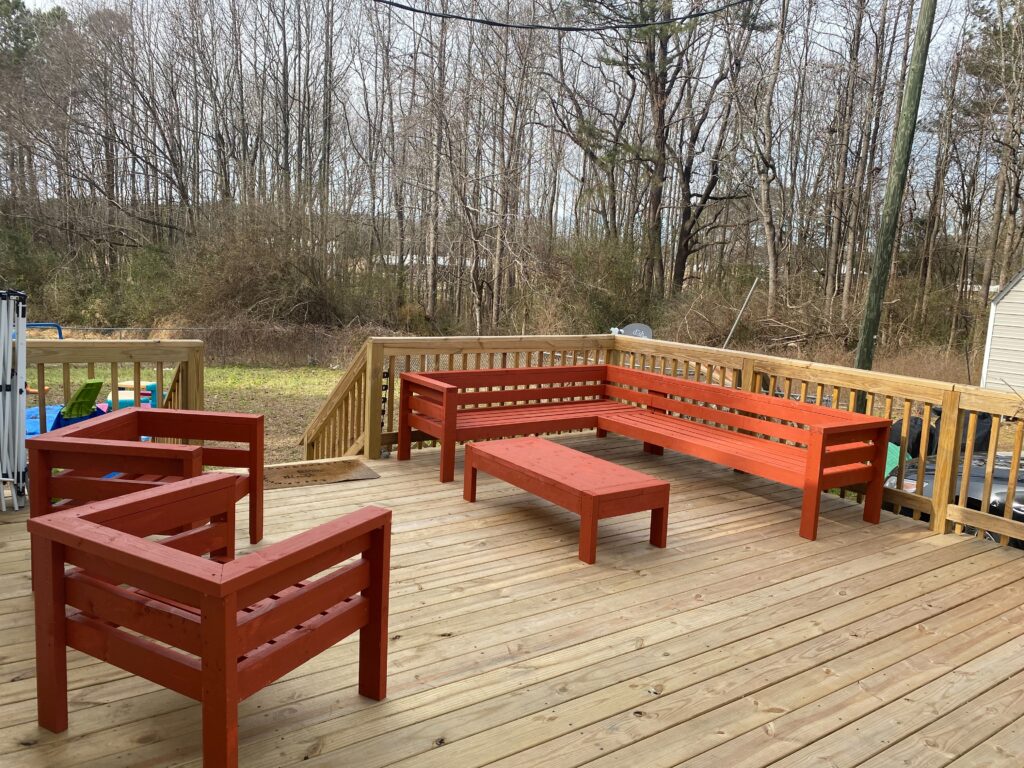 When was the last time you did some maintenance on your deck? It is important take the proper steps in maintaining your deck to get its full lifespan. Although pressure-treated lumber resists both insects and decay, it is still susceptible to sun and moisture damage. Whether you have a new deck package or are wanting to bring your older deck back to life, here are a few tips to help!
Step 1: Inspect your Deck
It is recommended to inspect your deck once a year. Start by clearing the deck of any furniture or plant pots. Once everything has been removed, look for any loose deck board or nails that may need to be repaired.
Step 2: Cleaning Process
Next, sweep or use a blower to clear the deck of any debris on the surface or in the space between the decking boards. You will need a deck cleaner to apply to the deck using a pump sprayer. Make sure you read your deck cleaner's instructions for specific details of how long to leave the application on. While the cleaner is on the surface, you will then use a scrub brush to work the cleaner into the deck surface. This helps remove residue. After scrubbing, you will need to rinse the surface with either a garden hose or power washer.
Step 3: Time to Stain
Now that your deck is clean and dry, it's time to move on to staining! Apply painter's tape where your house or other surfaces meet the deck. Apply the deck stain with either a brush or roller – natural bristle brushes are recommended. Brush a few boards at a time from one end to the other while trying to avoid overlapping marks. Once you've completed staining, let it dry for at least 24 hours before using.
Things to keep in mind before staining:
Do not apply stain in direct sunlight. This causes the stain to dry too quickly.
For brand new decks, wait a few weeks before first stain.
Know that if you've replaced a deck board, the new wood will not match the rest of your deck once stained.
Make sure you check the weather for no rain in the upcoming days.
Now that your deck has been brought back to life, it's time to enjoy!